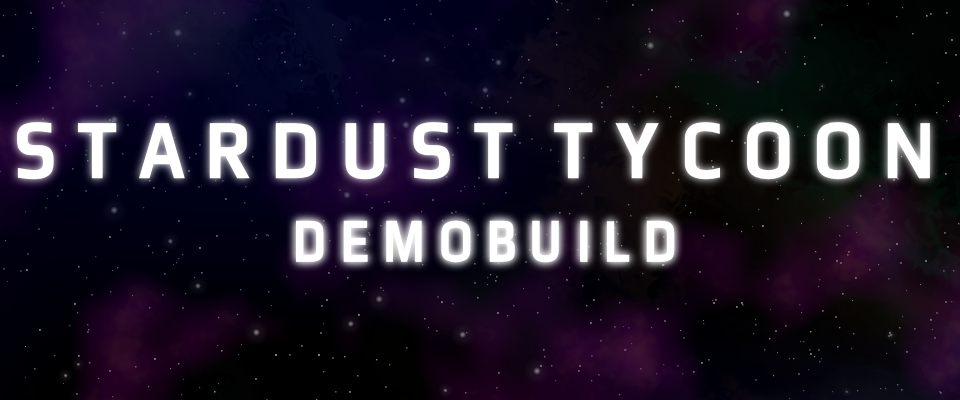 Stardust Tycoon
New demo uploaded (v.033alpha)
---
I've uploaded a new demo of the game, which contains a lot of bugfixes and new additions to the game. The following list highlights some (or most) of the changes:
Added Save/Load system. Your game will be automatically saved on every jump to a new planet
Added escorts, both for traders and pirates. They will defend their host and attack the host's targets
Added the first few sound effects and a main title tune. Turn on sounds/music in options
Added kill missions
Added parcel transfer missions
Added passenger missions
Added donations (which will increase your reputation)
Added jettison cargo (to escape from pirates)
Added convert cargo to energy (to avoid running out)
Added the expanded universe. New systems will now be discovered over time
I redid most of the code for the GUI and input handling, and changed a lot of code in regards to the NPC's and their behaviour. As always I'm very eager to get your comments and feedback on the game. What do you like, what do you hate?

Files
Stardust Tycoon 0.33 - Without JAVA
15 MB
Aug 24, 2018
Stardust Tycoon 0.33 - With JAVA bundled
59 MB
Aug 24, 2018