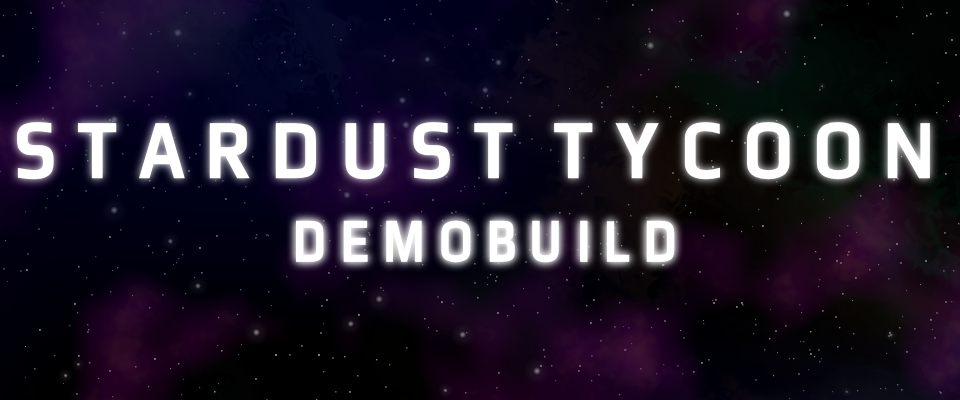 Stardust Tycoon
Today I released version 0.32 of the game. Mostly it contains a lot of fixes and improvements under the hood. But some things are noticable:
The game now starts much faster than before
Hyperjump portals have been removed. Hyperjump is now available everywhere from the hyperjump button or by pressing H.
You can fast forward time, by pressing J. It will disable when turning or entering a menu/dialog.
Police AI has been rewamped. They will now come to your or others aid when under attack
Pirate AI has been improved. They have more tasks than before and flies differently
Redid the energy calculations. Also, it's now called "fuel"
Implemented engine generations, meaning that each engine can be 1 of 4 generations each giving more power
All ships now jump from system to system, doing their businesses.
Most ship upgrades are now working
You can now do real bounty hunting. If you buy the "Remote ship information" you can get information of other ships and their bounty when you target them and press F7.
As previously, if you encounter any bugs or have suggestions, don't hesitate to contact me - I would love your feedback :)

Files
Stardust Tycoon 0.32 - Without JAVA
12 MB
Jun 30, 2018
Stardust Tycoon 0.32 - With JAVA bundled
56 MB
Jun 30, 2018